Our references speak for us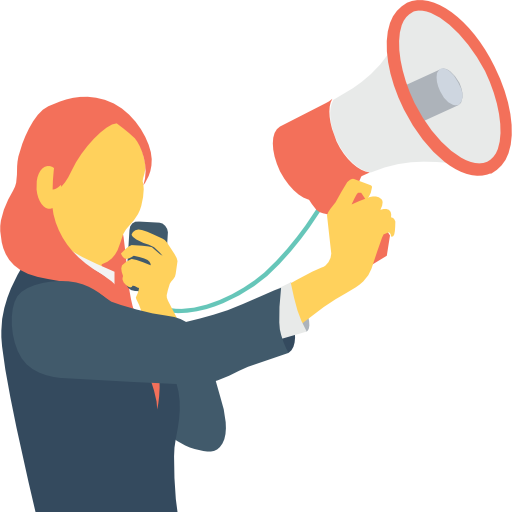 "A big thank you for your work and your human qualities. Your passion for what you do makes working with you a real pleasure."
Aurélie Ribou – Laboratoires Yves Ponroy
"It's always a pleasure to deal with Mediaprism because we trust them and we know that they will always suggest the best available option on the market. they are very much a partner who brings us genuine added value."
Marie Ayllon – Atlas for Men
"Marina and her teams are recognised experts on the market and we don't know what we would do without them."
Morgane Lamblin – Françoise Saget
Our priority
To offer you the best service in a maximum of transparency and with the greatest reactivity.
Our vision
We do not want to be "just a supplier" but a real long-term partner.
Testimonials
What they say about Mediaprism
Their expertise and their insight into our needs allows them to respond accurately and quickly to our requests.
They do not hesitate to recommend new databases that will give us the opportunity to contact potential new donors.
I've been working for many years with the Mediaprism team for our mail order prospection campaigns or for the Journal Spirou. They are experienced and, above all, proactive. They have always looked after our interests and done so of their own volition. The follow-up has always been impeccable. I recommend them wholeheartedly.
Marina, Stephane and the whole team have been a big help to us since the launch of our business in Belgium. As experts in their market, they provide excellent advice on all topics relating to advertising insert parcels, database media planning and even Merge / Purge. Their support is precious to us. Thank you to the whole team !
We have come to appreciate the involvement and expertise of the Mediaprism team, in particular that of Marina Desmyter, their expertise into media planning as well as their advice quality in the field of address rental.
Marina has established a relationship based on trust with a tangible sense of service. I know that I can count on her responsiveness. She will always look for the best solutions for my problems. Our collaboration is geared towards the long-term, like a partnership.
We have been working with Mediaprism for over 21 years, which is already a guarantee of satisfaction. We are very satisfied with the interest shown by the entire team in our projects and their follow-up. No question remains unanswered, Mediaprism is always very reactive and pays attention to every detail.
Mediaprism is our historical partner, who has been our trusted advisor in the acquisition of new data for several years now. Over time, our relationship has grown into a true partnership that is very much based on trust. The teams listen to our needs, are proactive and guarantee a quality follow-up. Mediaprism has a very good vision and market knowledge, we can really rely on them for advice and support.
We are working with Marina and het team for more than 10 years now and are delighted with her work, her responsiveness, her reliability and her service. It's always a pleasure to deal with her because we trust her and we know that she will always suggest the best available option on the market. She is very much a partner who brings us genuine added value
Belgique Loisirs has been working for many years with Mediaprism. We have always put our trust in the professional expertise of Marina Desmyter and her teams, because she is not only a key player in direct marketing for us on the Belgian market, but she knows how to find creative solutions for all our needs, even when it comes to finding partners. We are a loyal customer and we intend to stay that way.
I have been working for several years with Marina, Stéphane and the other collaborators of Mediaprism.
I am extremely satisfied with their approach, their follow-up and their working method.
Marina's efforts for her clients are exceptional.
She always strives to find the solution that best meets the wishes and expectations of her clients
.
For more than 10 years now, Mediaprism accompanies Françoise Saget for our database broking but also provides us with advice on creating our database and parcel media planning. All our requests to Mediaprism are unfailingly met with professionalism, rigour, reliability, but also friendliness. Marina and her teams are recognised experts on the market and we don't know what we would do without them.
I have been working for several years with Marina, Stéphane and the entire Mediaprism team on mail order marketing campaigns (mail, inserts, advertising pages, etc.).
They are very responsive, honest and experienced.
The follow-up is irreproachable.
They are always ready to face the challenges in France, Belgium, as well as other countries
.
I have been working with Mediaprism for more than 20 years, first when I was responsible for the acquisition at Reader's Digest, then as a marketing manager at Plus Magazine.
Mediaprism is a very reliable partner.
They know what's going on in the market and give good advice on the databases you can use to get the best returns.
This is one of the reasons why Plus Magazine was the only publication in Belgium to have seen an increase in circulation last year.
It has been many years that I rely on Mediaprism's knowledge of address renting.
I appreciate their professionalism.
The databases available on the market and the profile of these have no secrets for them.
In addition, all deadlines are strictly respected, both in terms of billing and delivery, and always with a smile.
Marina and the Mediaprism team are trusted partners for a long time: direct marketing experts with a vision, result oriented, quick and smooth follow-up and passion and enthusiasm make it complete to build a partnership.
The years of experience and excellent knowledge of the market have made Mediaprism the right partner for us for many years.
A thorough campaign follow-up and personal contacts ensure a very smooth cooperation
.
Thanks to their professionalism, experience, responsiveness, listening, consulting, working with Marina and her team 
is a pleasure everyday.
We have every confidence in our partnership.
A big thank you to the whole team
.
We have had the pleasure of collaborating with Mediaprism on many occasions.
Always attentive to our needs, generous in good advice and reflections to help us evolve.
We really appreciate the way they work, we feel like part of the same team
.